Pack-It-In Dumpsters couldn't be more different from those big waste management companies that don't care about their customers. As a small, local operation, we prioritize the families and communities we serve. We love providing our neighbors in Glens Falls, Lake George, Saratoga, Clifton Park, and beyond with dependable, affordable roll off dumpster and junk removal services. It's sincerely satisfying to know we're helping people organize their lives and keep their environments clean. We love what we do. You can even check out some of our testimonials here.
No-Hassle Guarantee
At Pack-It-In Dumpsters, we keep all of our processes nice and simple. Whether you need a dumpster for residential or commercial use, you'll find our pricing and scheduling straightforward and easy to work with.

We have a no-hassle guarantee! If you're sick of lackluster customer service from other dumpster companies and you're ready to make a change, then use our Online Booking or give us a Call today!
Our Passion for Helping People
As a local service provider, we genuinely enjoy helping people with whatever they need. Whether they're planning a big cleanout project or doing some home renovations, we're proud to be the ones they turn to. We enable folks to rent a dumpster on a budget and pile all their junk into a convenient receptacle without any hassle. We also work to accommodate any schedule and even come for last-minute, unplanned pickups. Our job, as we see it, is to help our customers in any way we can.
Book Online Now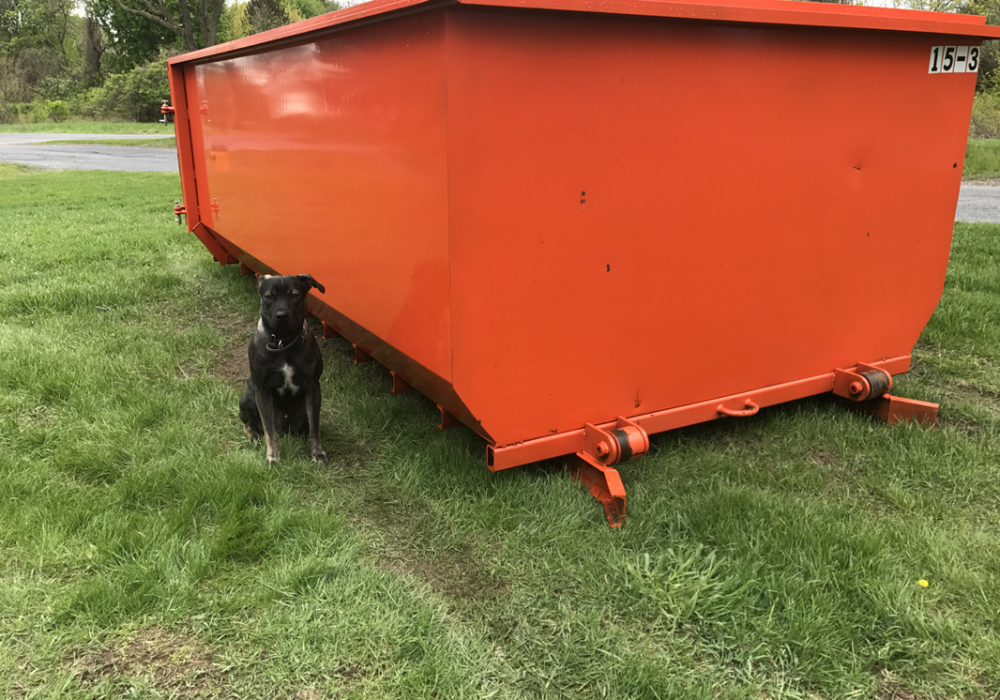 Our Commitment to Customer Care
One of the biggest factors that distinguishes us from the competition is our degree of customer service. Sure, most businesses will tell you, "The customer is always right." However, that's where their customer service begins and ends. That's not the case with Pack-It-In Dumpsters Inc.

We go the extra mile to make certain each and every one of our customers feels heard, respected, and taken care of. When you work with us, you'll receive one-on-one attention so we can accommodate your particular needs. You'll also speak with someone who is clear and concise—no beating around the bush here. We keep things simple and honest because you deserve nothing less.

Furthermore, as part of our commitment to taking care of our customers, we place boars under our dumpsters to better protect your property. These boards disperse the weight on the roll off dumpster, which makes them less likely to sink into your driveway or damage your property during your junk hauling project.