Our job is to help you organize your junk and streamline the dumpster rental process to get rid of your trash and debris, so why would we want to make things harder for you?

At Pack-It-In Dumpsters Inc. we keep our process nice and simple. Whether you need a cheap dumpster rental for residential or commercial use, you'll find our pricing and scheduling straightforward and easy to work with. In our opinion, there's absolutely no need to make things more complicated than they should be.

Actually, that's why we have a no-hassle guarantee! If you're sick of bad customer service from other dumpster companies and you're ready to make a change, then check out our Online Booking or give us a Call today!
What Size Dumpster Do I Need?
Easy, Straightforward Pricing & Scheduling with Easy Online Booking
PACK-IT-IN DUMPSTERS
WE GUARANTEE A HASSLE-FREE, EASY RENTAL PROCESS!
Don't you want a garbage removal service that won't treat you like... garbage? At Pack-It-In Dumpsters Inc., we take care of every single one of our customers like they're royalty. From Queensbury to Saratoga to Clifton Park and beyond, we're known for our friendly service and one-on-one support, which is why our loyal customers keep coming back. Hire us to do your residential junk removal, to help with your home remodel, estate cleanout or even just to rent a dumpster one time, and you'll immediately see the difference our team makes.
We call ourselves Pack-It-In Dumpsters Inc. because the other junk dumpster rental companies might as well pack it in early—we've got the competition beat. Call today to get your free quote for a cheap dumpster rental.

If you're looking for some tips when renting a dumpster, check out this blog post - 4 tips for dumpster rentals.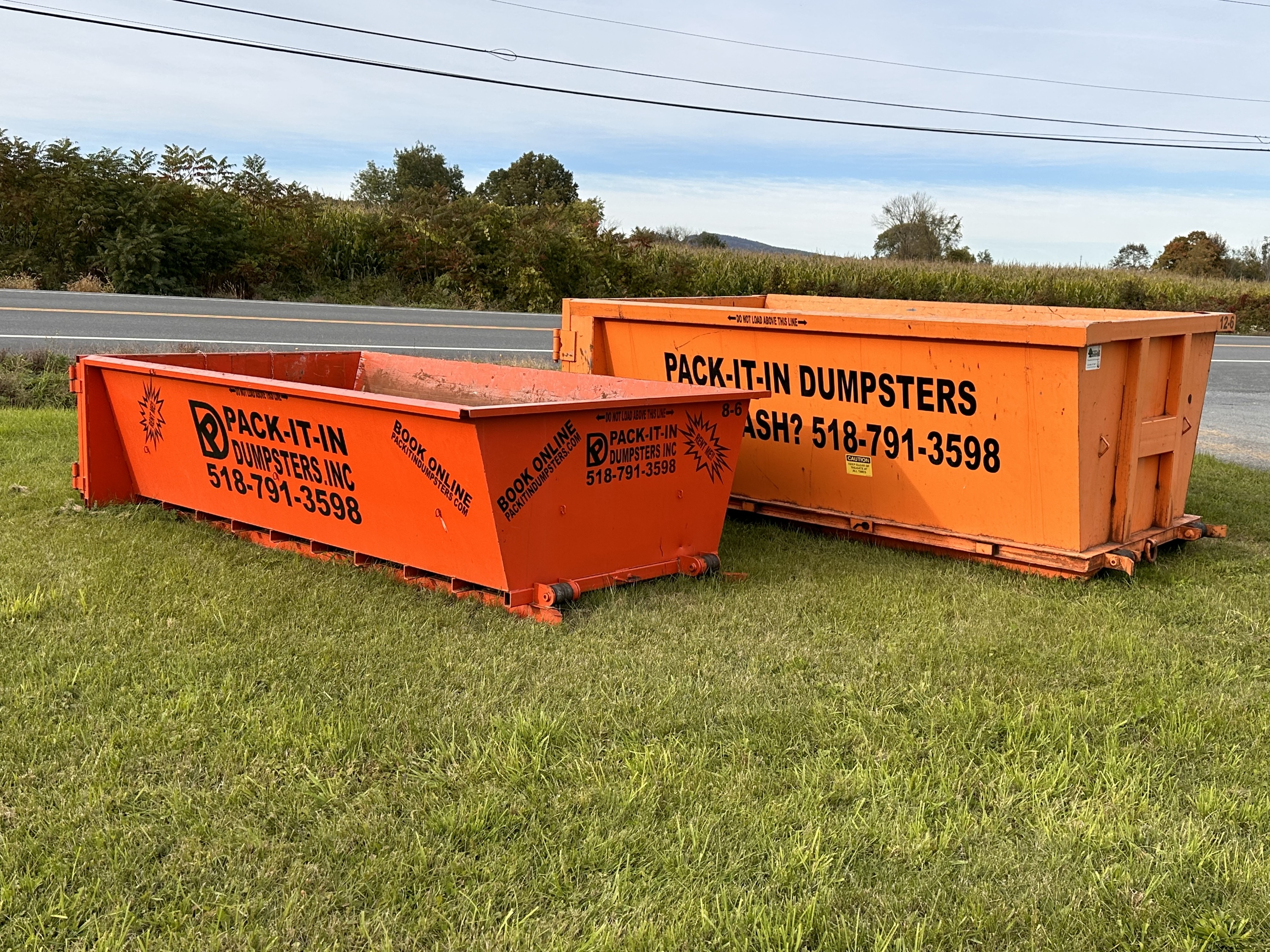 When you need a bin for large volumes of trash, junk, and debris, rent a dumpster from Pack-It-In Dumpsters Inc..

Whether you're planning a home remodel or cleanup project, our team has the perfect size dumpster ready for you.


Book Online Now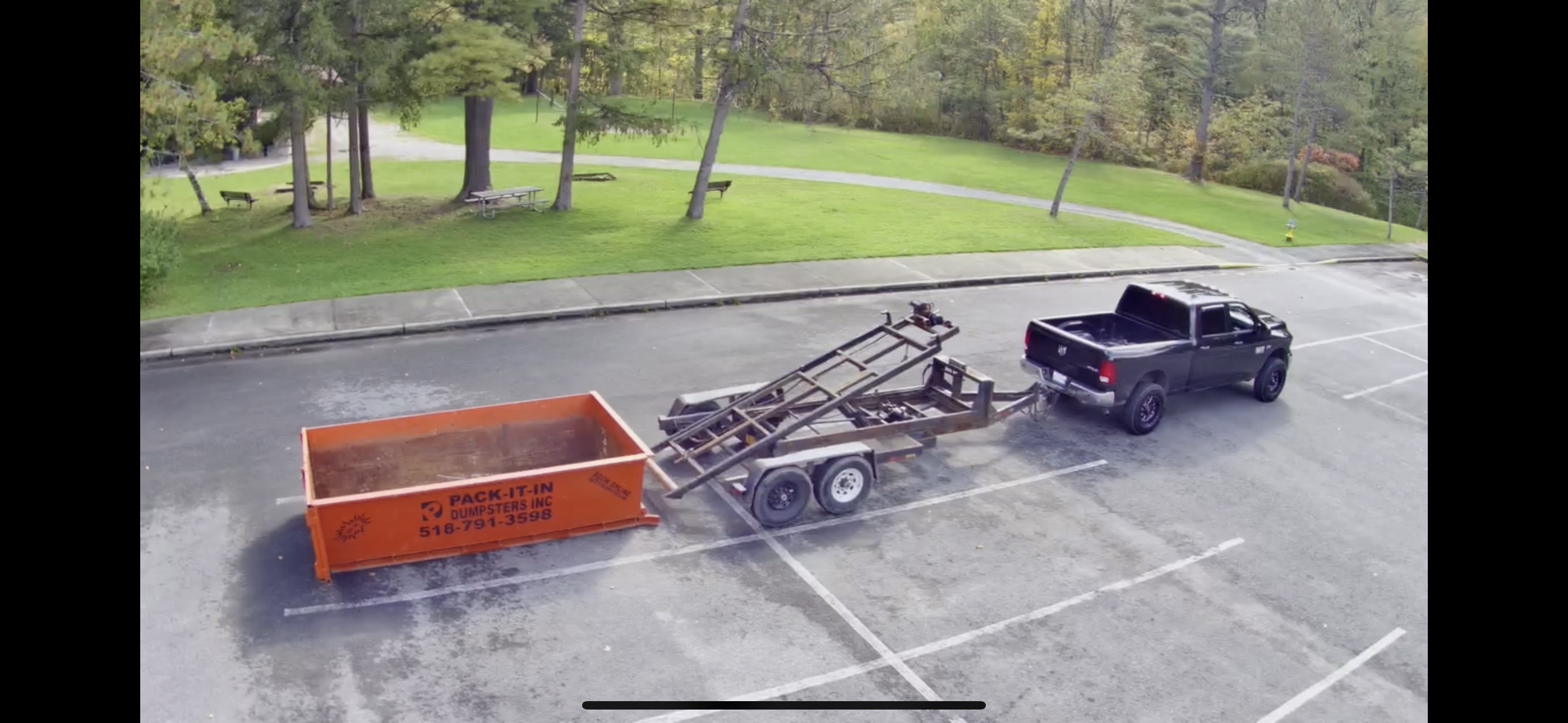 Got a lot of junk you're trying to get rid of? Here's the good news: You don't have to spend an entire weekend filling up your car and hauling trash back and forth to the town dump. Instead, you can rent a roll-off and get it all done at once.

Dumpster rentals are a great way to make your project easier and more efficient.
Book Online Now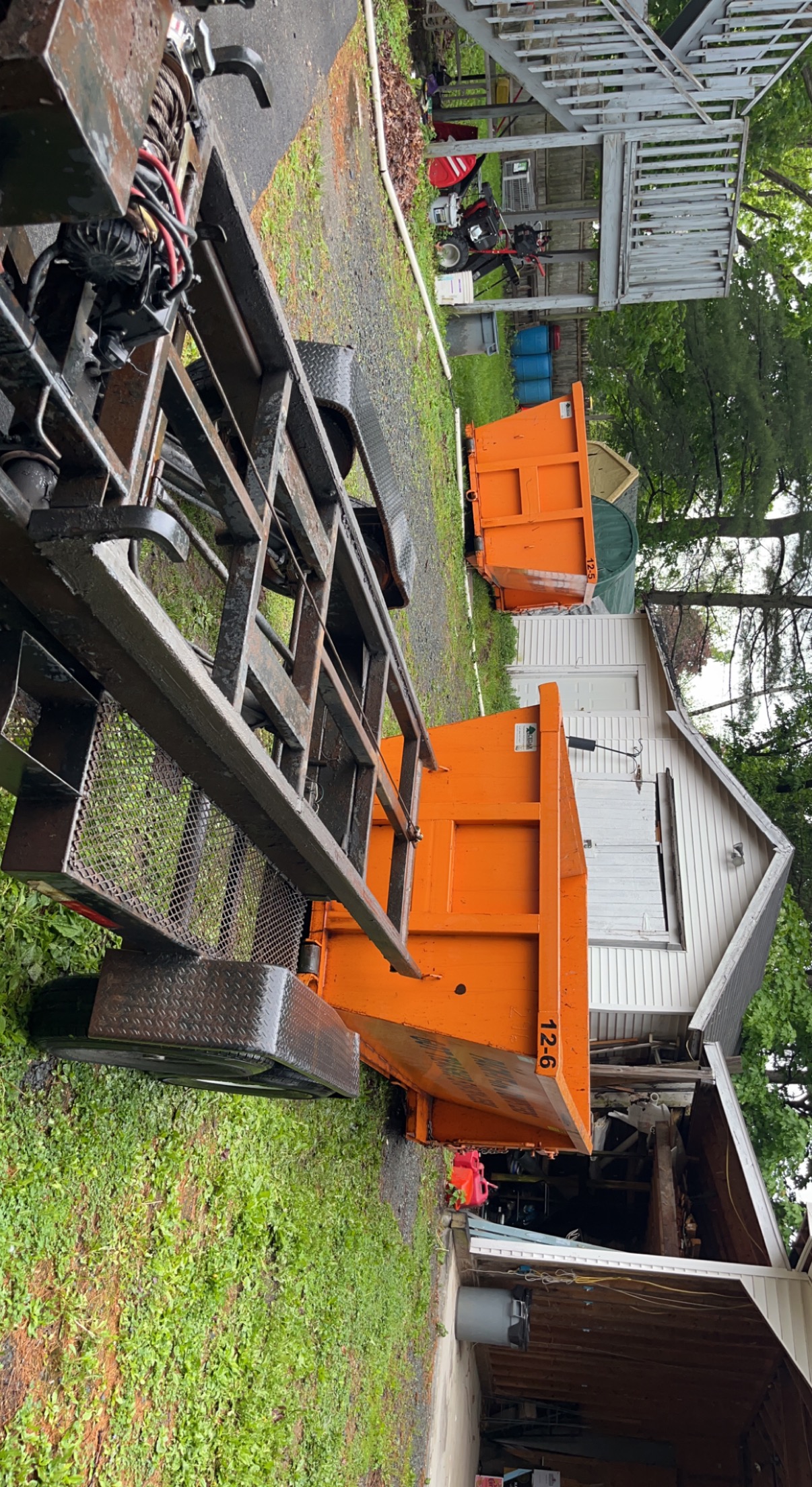 Need to rent a dumpster for an upcoming project, but worried about the potential property damage or hidden expenses a dumpster rental might bring about? Fear not.

Pack-It-In Dumpsters Inc. takes precautions to make sure we do not damage your driveway or yard with your dumpster rental.
Book Online Now
ROLL OFF DUMPSTER RENTALS
At Pack-It-In Dumpsters Inc., we put up with trash, junk & garbage so you don't have to. Whether you need us for heavy-duty junk removal, apartment cleanout or remodel or an affordable dumpster rental, we promise an easy, hassle-free experience.

We're straightforward, honest, and committed to providing personalized attention. If you're a homeowner or contractor in Glens Falls, NY - Queensbury, NY - South Glens Falls, NY - Gansevoort, NY - Saratoga, NY - Clifton Park, NY or Beyond, we're the name to know for reliable and affordable roll off dumpster rentals.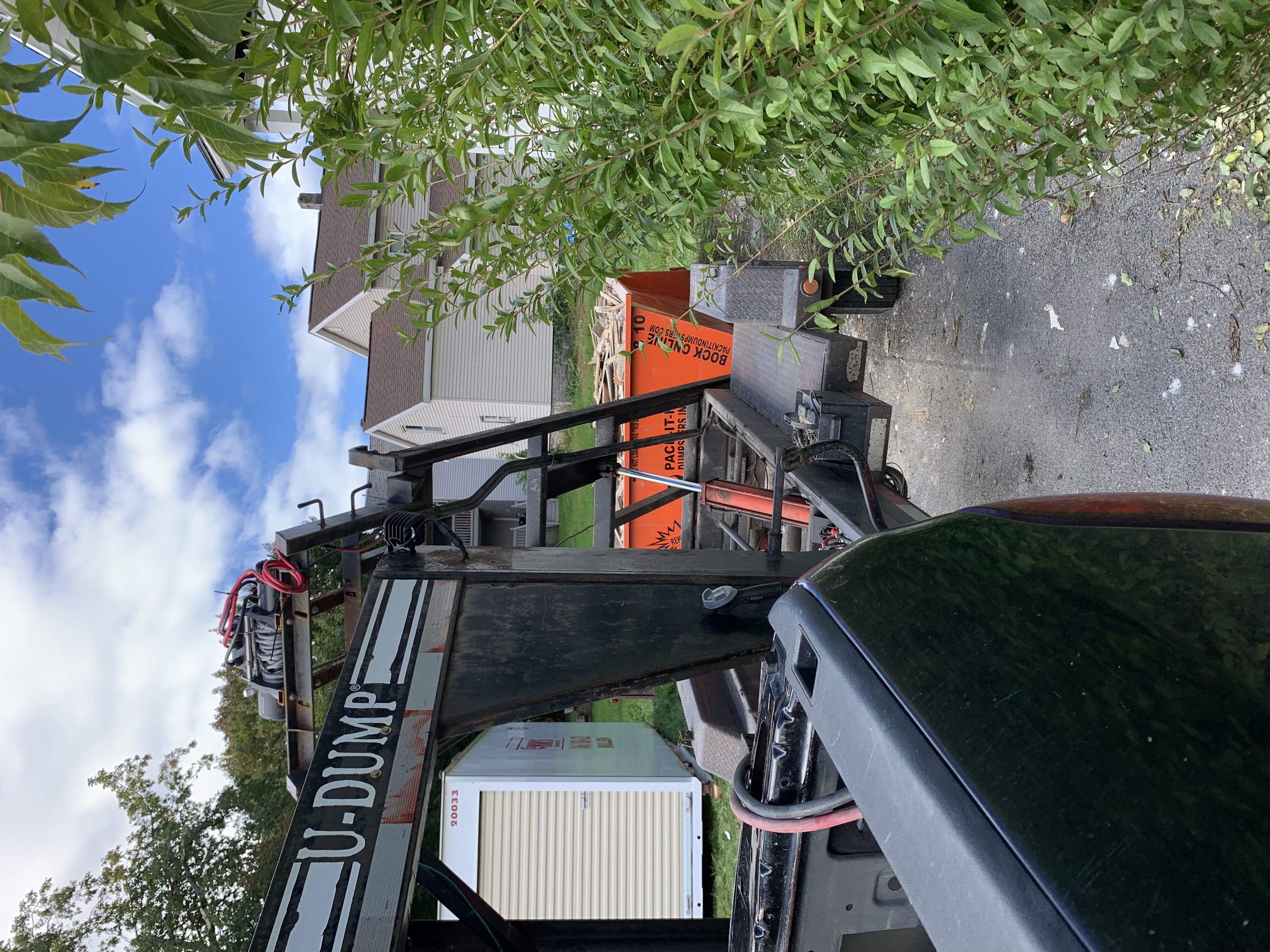 Pack-It-In Dumpsters Inc. is your one-stop shop for all of your dumpster needs. Offering budget-friendly dumpster rentals for all for households throughout our service area.

Our customers love that we are a family-owned and locally operated business. From small dumpster rentals to large, commercial to residential dumpster rentals, we provide it all for families in:
Gansevoort, NY Fort Edward, NY Hudson Falls, NY
South Glens Falls, NY Glens Falls, NY Queensbury, NY Fort Ann, NY Lake George, NY Clifton Park, NY Malta, NY Saratoga, NY & Beyond.


Book Online Now